Overseas Market
Assisting Users with a Wealth of Overseas
Experience and Performance
The wave of the advancing information technology society has swept the world and is promoting a borderless international economy. Within these times, Marubeni Metals acts as a dedicated trading company specializing in non-ferrous metals to catch newinformation on seeds and needs that potentially exist throughout the world.
This information gathering ability enables the company to accurately analyze and grasp the rapidly changing market trends of the industry. This cultivated experience and know-how is applied to the increasing overseas operations of users over recent years and Marubeni Metals provides support with devoted service that collaborates with the global network of the Marubeni Group, our business backbone, to provide total consulting.
Presently, Marubeni Metals operates joint venture company, Shanghai Nichiei Metals Co., Ltd., with Japanese and Chinese manufacturers and we are convinced that business development of downstream processing areas will increase in importance in the Asia region, including China and India, where rapid growth is foreseen hereafter.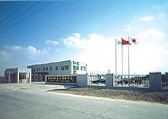 Shanghai Nichiei Metals Co., Ltd.
In addition to the above, we have invested to J-Power Systems Saudi Co., Ltd. which is the joint venture company with Japanese cable manufacturer J-Power Systems Corp.
It is the first Submarine Cable Factory in the Middle East and we are conviced that this factory will contribute to the development of Saudi Arabia and we also provide leading technology for manufacturing Submarine Cable in Saudi Arabia.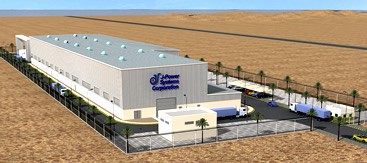 J-Power Systems Saudi Co., Ltd.